Safeguarding India's Health Through Fortification
According to FAO estimates in 'The State of Food Security and Nutrition in the World, 2020 report, 14% of the population is undernourished in India. Fortification may prove as a useful tool in reducing the undernourishment in India.
For optimum growth and development, a diet rich in the essential micronutrients are needed in limited amounts (a few micrograms to milligrams a day). A lack of this micronutrients may have a negative impact on the health including, immunity, mental health, reproduction, and growth & regulation.
Public health Survey- Nutritional Challenges
Vitamin A inadequacy- 69 and 78% in children and adolescents
Vitamin D deficiency- 80-90% Indians
VDD- Countries with low to moderate sunshine exposure report Vitamin D deficiency. Vitamin D deficiency is one of the most under diagnosed and under treated deficiency in the world.
VAD- Millions of expected mothers and pre-schoolers are impacted by Vitamin A deficiency. VAD is the main factor for preventable child blindness every year. It is also responsible for night blindness in pregnant women and increased risk of maternal mortality.
A route towards a healthier India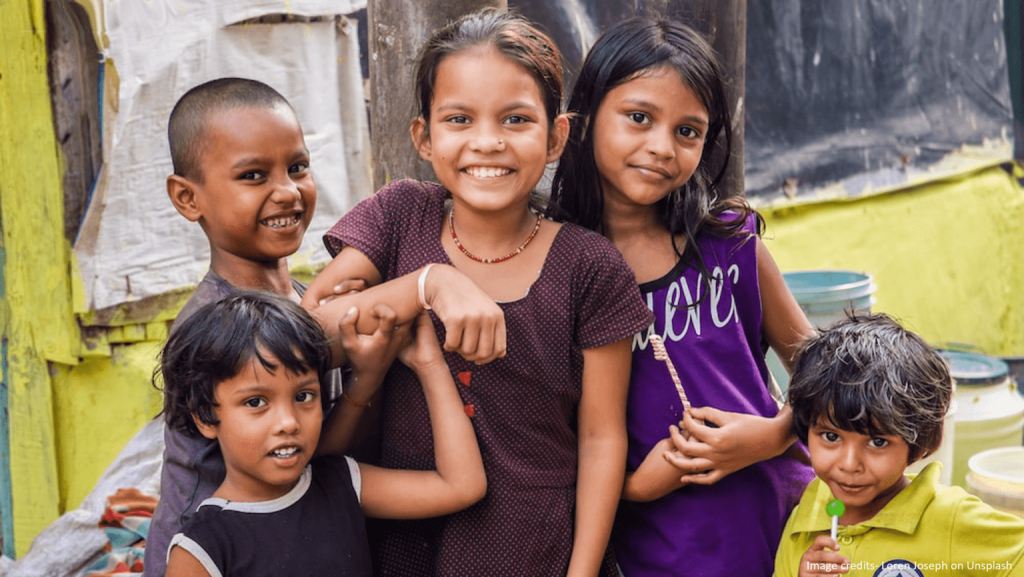 Fortification of the staple food is an evidence-based means of promoting good nutritional status in the population. Edible oil is one of the staple foods, which is consumed by every household worldwide in small quantities almost every day.
Around 43% (3.01MMT) of the edible oil available in the market today is fortified as per FSSAI standards.
Top oil-producing states such as Rajasthan, Madhya Pradesh, Gujarat, Haryana, Punjab, Maharashtra, Andhra Pradesh, and Telangana fortify 3.825 million Metric Tonnes of oil, annually reaching 325 million consumers.
Moreover, most of the edible oils are processed centrally by medium or large-scale producers, making it easy to implement and regulate the fortification process.
As an addition to dietary patterns and supplemental options, food fortification of widely consumed staple foods in a country raises the population's intake threshold for micronutrients.
Specialized premixes or blends of vitamins A and D are readily available in the market to meet the specific requirements of oil fortification.
Fortification: Today's investment for the future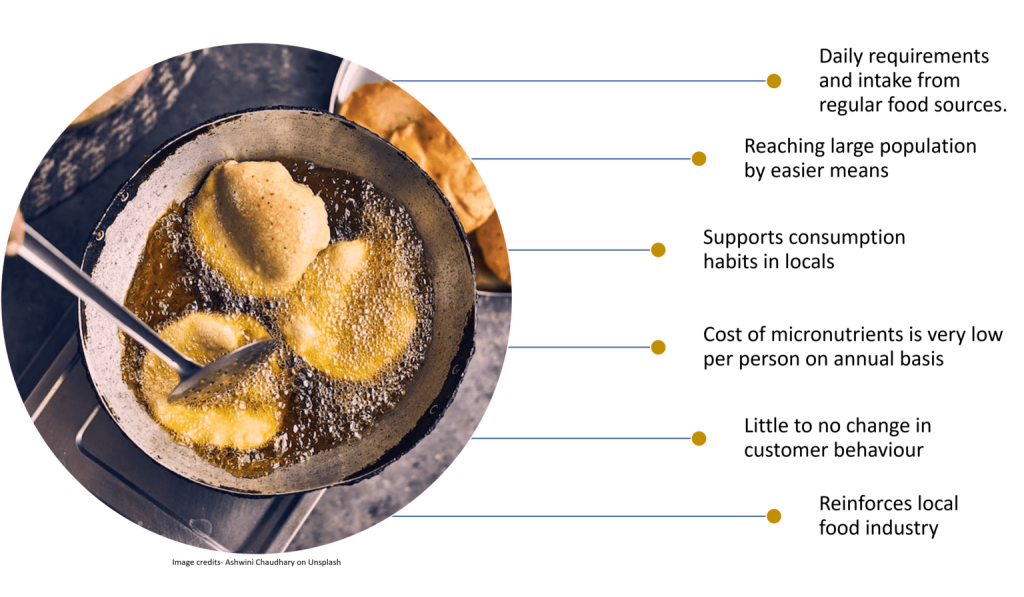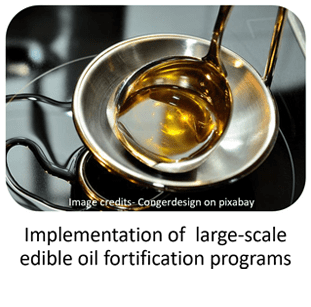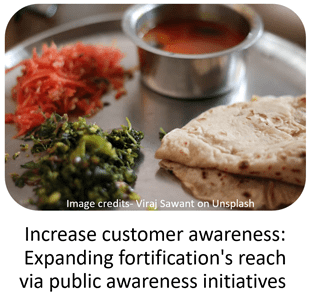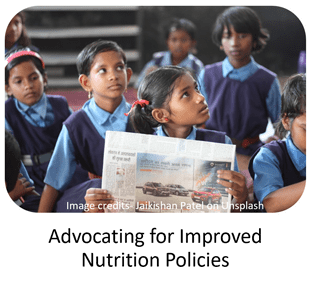 Oil Fortification with Vitamin A & D
| Nutrient | Minimum level of Nutrient | Source of Nutrient |
| --- | --- | --- |
| Vitamin A | 20 to 33 IU (6 to 9.9 µg RE) per gm of Oil | Retinyl Palmitate or Retinyl Acetate |
| Vitamin D | 4.4 to 6.4 IU (0.11 to 0.16 µg) per gm of Oil | Cholecalciferol* or Ergocalciferol* (only from plant source) |
Note: Vitamin A: 1 IU- 0.3 µg RE and Vitamin D: 1 IU- 0.025 µg
For more information, on VITADEE® AD2 Oily Blend visit VITADEE AD2 Oily Blend | Fermenta Biotech Ltd. (FBL).
#oilfortification #vitaminAD2 #fortifiedfoods #fortifiedoil #micronutrientdeficiency #fortification #Vitamina #vitamind #AD2premix