Fortifying Health with Oily Blend!
For appropriate growth and development, a diet rich in key micronutrients (vitamins and minerals) are required. Only a few micrograms to milligrams per day are required for these critical micronutrients. Deficits in critical micronutrients can have major health repercussions More commonly seen deficiencies of essential nutrients include Vitamin A & D.
Oil fortification has become a necessity as it addresses the shortage of adequate nutrition in the Indian population through easier means. Fortification will help vulnerable people to overcome health concerns associated with Vitamin A & D deficiencies.
Recently FSSAI has taken major steps to fortify staple food and create awareness on the facts and benefits of Fortification in India. Yet in a population expansive country like India the thrust for fortification needs continuation.
A decrease in TBARS (an indicator of lipid peroxidation) & triglycerides with 2 or 8 mg/day of natural astaxanthin for 8 weeks was seen in post-menopausal women.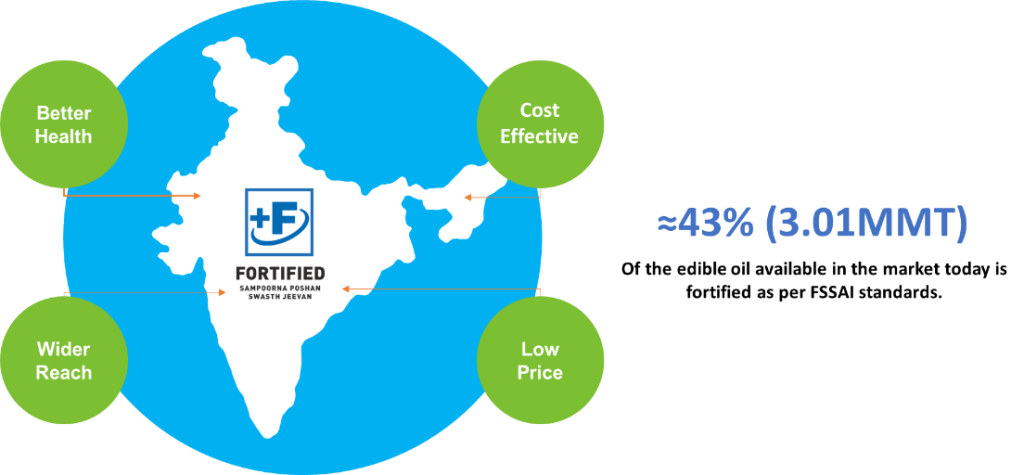 The primary objective under those initiatives has been advocacy activities to create awareness about new fortification standards and facilitated the food industry to adopt Food Fortification norms.
Edible Oil: The precursor to any dish!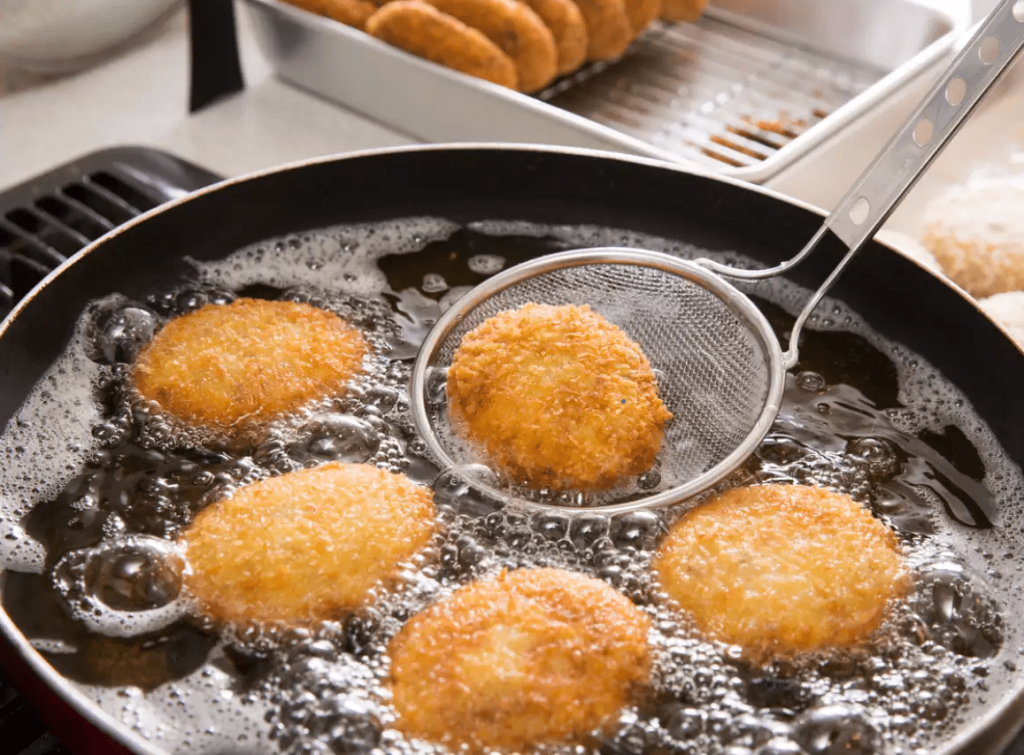 Edible oil is almost everyday used in every household in India in a relatively low quantity, making it an integral part of the diet.
The per capita consumption of edible oil is around 19-19.80 kg per person per annum over the last five years in India. Because of its extensive applications for domestic and commercial use, it is a preferred food vehicle for fat soluble Vitamins like Vitamin A & D.
Vitamin AD2 Oily Blend:
Vitamin A and D are oil soluble vitamins in their natural state and are readily miscible with other oils and fats. In most cases, edible oil is fortified right before it is packaged. The processed oil and Vitamin Premix is mixed and churned to ensure uniform blending.
Oil Fortification with Vitamin A & D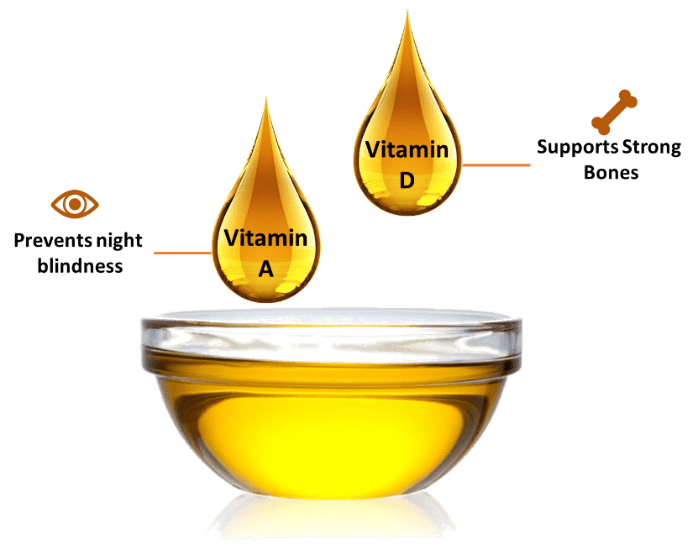 | Nutrient | Minimum level of Nutrient | Source of Nutrient |
| --- | --- | --- |
| Vitamin A | 20 to 33 IU (6 to 9.9 µg RE) per gm of Oil | Retinyl Palmitate or Retinyl Acetate |
| Vitamin D | 4.4 to 6.4 IU (0.11 to 0.16 µg) per gm of Oil | Cholecalciferol* or Ergocalciferol* (only from plant source) |
Note: Vitamin A: 1 IU- 0.3 µg RE and Vitamin D: 1 IU- 0.025 µg
FBL is an exclusive authorised Astaxanthin distributor for Atacama Bio Natural Products S.A in India.
For more information, on VITADEE® AD2 Oily Blend visit VITADEE AD2 Oily Blend | Fermenta Biotech Ltd. (FBL).
#oilfortification #vitaminAD2 #fortifiedfoods #fortifiedoil #micronutrientdeficiency #fortification #Vitamina #vitamind #AD2premix